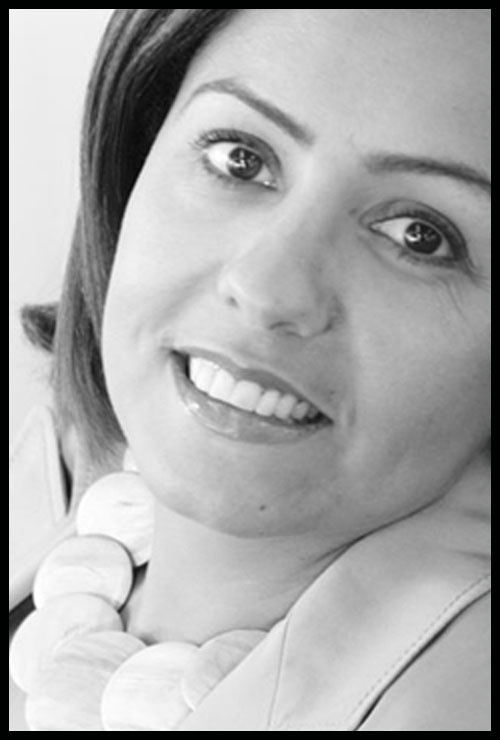 Nagla Rouverand is a visionary designer who understands the needs of today's stylish, confident woman, or as she refers to her clients, her 'leading ladies'. Owning 17 years of advertising and media communication experience, specializing in luxury brands, (Louis Vuitton, Ralph Lauren and Giorgio Armani), Nagla Rouverand decided it was time to follow her lifelong passion of creating beautiful, unique garments that would embellish both a woman's silhouette and her life.
Nagla Rouverand is a French – Egyptian fashion designer who honors haute couture craftsmanship, which is implemented in each one of her pieces. Born in Cairo, raised in Kuwait and lived in Dubai, she was heavily influenced by the wealth and glamour of the oil rich culture, specifically the high end designer fashion that surrounded her, in addition to the Egyptian and French philosophies, history and culture, artisanal craftsmanship influence. She further enhanced her natural talent for fashion design at Esmod International French Fashion University and studied luxury brand management and product design at London College of Fashion. Nagla Rouverand pays special attention to the finer details in each of her designs. She has always placed her passion for a perfect luxury product over economical mass produced pieces.
Each visual masterpiece she creates represents her respect for bespoke fashion design and hand stitched craftsmanship.
Nagla Rouverand is now settled in Cape Town, South Africa with her husband and children.
LUXURY COUTURE FOR A GOOD CAUSE
Living up to the ideal of 'luxury conscious fashion' percentage of all the revenue generated from the collection will be donated to the welfare of women and children in Africa through select humanitarian charities and corporate responsibility programs.